Welcome to our unique community, that offers:
Low priced renewable energy
A hub for hydrogen and battery production
Industrial DNA; infrastructure, competence and work culture
An innovative environment for logistics
A large marine industry with associated competence clusters
High competence on circular economy
Access to ores and minerals
Business-friendly framework conditions
A wide spectre of job opportunities
High quality of life
A rich cultural scene and closeness to outstanding nature
Work-life culture
Let our industrial DNA be the reason why you come. And our lifestyle the reason why you stay.
The Rana region has a rich history of manufacturing industries. Process industries, mining, technology, and marine sectors have all been important in the creation of a strong industrial culture. Thus, the industrial culture is embedded into the mindset of the people. We like to call it "our industrial DNA".
Working life in Norway is characterized by flat structures – with short distances between management and employees, and less pronounced hierarchies. Generally, communication in Norwegian workplaces is informal and casual. As a manager, you are not expected to give orders, but rather act as a coach and a motivator. To involve people in decisions and encouraging others to grow and progress is important for your own professional development.
Norwegians prefer to do business with those they trust – therefore, relationships develop slowly and depend upon communication being straightforward and factual. Both the society and the workplace are based on trust. Norway is also a world-leader in workers' rights.
Overall, Norwegians have a significantly professional yet causal and relaxed attitude towards work. A great emphasis is placed on the importance of balancing family life with working hours. Work-life balance in the Rana region is sacred. The people here are renowned for prioritising family life, and although work-life is important, a healthy work-life balance is vital. The lifestyle focuses on family values, sports, and outdoor life. Residents have a close relation to nature, and many families have cabins close to the coast or in the mountains.
Transport hub
One of the busiest harbours in Norway, a large new airport, railway and two European routes.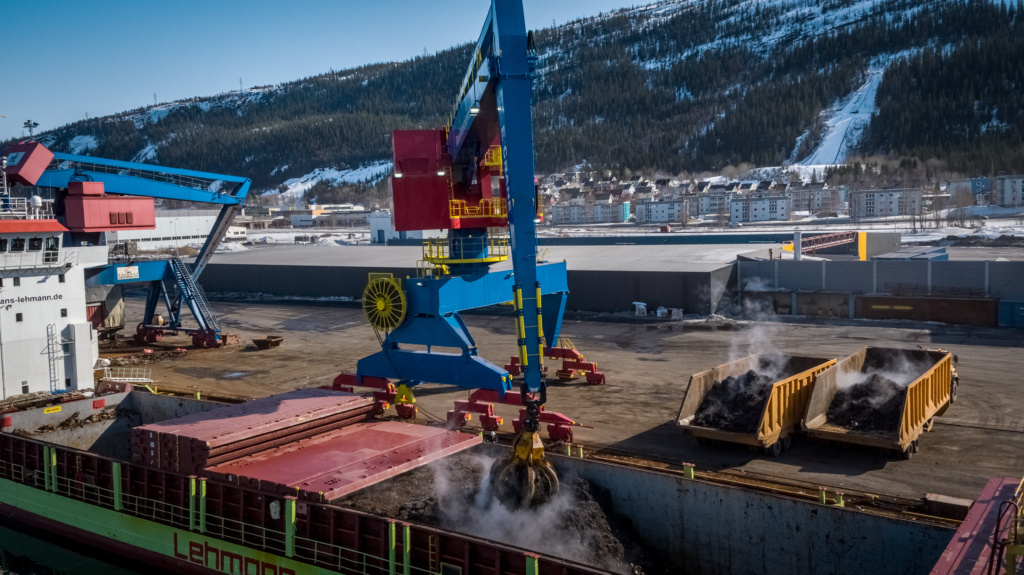 The Rana region is a transport hub, including two European routes (E6 and E12), railway, one of the largest ports in Norway and a large new airport. E12, is part of the trans-European transport network (TEN-T) between Mo in Rana harbour and Umea.
The harbour is one of the busiest in Norway with a freight turnover of 4.5 million tons in 2018. The port has a good directional balance in traffic because of raw materials being shipped, processed locally and then shipped out. Close to 1,000 ship calls to and from the harbour every year.
The harbour has four quay sections, including necessary resources such as cranes and lifting equipment adapted to various products. In addition, a Ro-Ro ramp with direct access from Rv12/E12 and an integrated freight terminal for the railroad.
The industrial port is under development with new logistics and business areas, as well as a new deep-water quay. The port is very important for the competitiveness of Northern Norway's largest industrial cluster, Mo Industrial Park.
Mo i Rana has one of 11 terminals for groupage goods in the Norwegian railway network. The freight terminal is located at Mo i Rana harbour with direct connection to Rv12/E12.
Clean energy
100 % renewable energy and the lowest electricity price in the Nordic region.
We are proud to say that our region is 100 % renewable in terms of energy, with hydropower and wind energy supplying electricity to all industries, businesses, and households in the region.
In addition, our local industry is working hard to recycle energy used in industrial processes. At Mo Industrial Park, 400 GWh of energy, the equivalent of 24,000 households, is recycled every year. New industries will benefit from the existing infrastructure, know-how and industrial culture for recycling and circular economic principles.
With a large power surplus in the price area NO4, our region offers an environmental and competitive advantage compared to industries running on fossil fuels or long-haul energy.
According to the Long Term Power Market Analysis 2020-2040 from the Norwegian water resources and energy directorate (NVE), the electricity price in NO4 will be the lowest in the Nordic region in foreseeable future.
Circular economy
At the forefront in developing green solutions for a circular economy.
Our process industry is at the forefront in developing green solutions for a circular economy. Mo Industrial Park is championing sustainable and circular solutions that can help to meet the world's increasing need for metals and minerals.
The energy-intensive industry in Mo Industrial Park is powered by local hydroelectricity, which gives it a significant advantage compared to metallurgy based on coal or gas. The industrial park has, moreover, established a comprehensive programme for recycling energy, by-products, and waste. It even houses Norway's largest recycling centre for scrap steel.
To fulfil Norway's obligations under the Paris Agreement, a good culture of cooperation has been established through the Arctic Cluster Team (ACT). The regional partnership consists of companies in the process industry, as well as research and development institutions. Focus is on technology advancements and research-based innovation related to circular economy within the various fields represented in the partnership. They also investigate the possibility to create innovative solutions for cross sectoral integration of material and energy flows, to increase the competitiveness for industries in the region.
Political frameworks
A long tradition of supporting industrial development, and a national strategy for strengthening the industrial sectors in Northern Norway.
In our region, we have a long tradition of supporting industrial development and growth. The local authority in Rana strives to be one of the best hosts for new and existing businesses and industries.
Rana Utvikling AS (RU) is the business agency of the local authority in Rana  and is co-owned by the county counsil and private investors. RU assists with regulatory questions, facilitate contact with governmental bodies on local, regional, and national level, as well as applications for public funding from for instance Innovation Norway or Enova. 
The national government has a strategy for strengthening the industrial sector in Northern Norway in general, and particularly new green industries such as companies in the battery value chain, as stated in the government's newly published white paper on the High North. Nordland county also has an active strategy for supporting the industrial sector and is responsible for education at college level.
As Rana is situated in Northern Norway we enjoy a lower employer's tax than most parts of Norway. Here you will find a comfortable 5,1 percent rate (zone 4). In comparison, Oslo and cities in the south of Norway has a 14,1 percent rate (zone 1).
Services to support
A rich selection of research, competence and supporting services.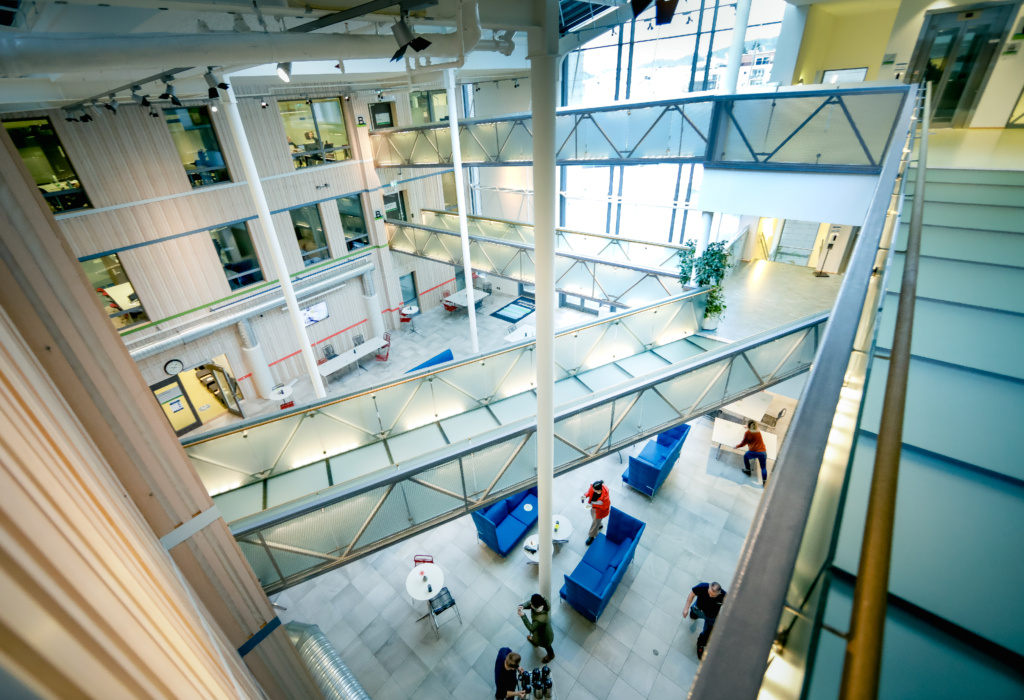 The Rana region consist of different sectors and support industries. For a new business you can find services in the region such as:
Maintenance and civil engineering solutions
ICT and accounting
Energy and logistics
Engineering and architecture
Innovation and RnD
And other relevant services
We at Venture North is here to support you in establishing your business in the region.