Our unique location and infrastructure, mineral resources, industrial expertise, and abundant low-cost green energy makes our region the perfect choice for the battery industry.
Join the Ecosystem for Green Batteries
Domestic battery production is a priority for the Norwegian Government. And indeed, there are big possibilities for new industries who wants to be part of the ecosystem for green batteries in the Rana region.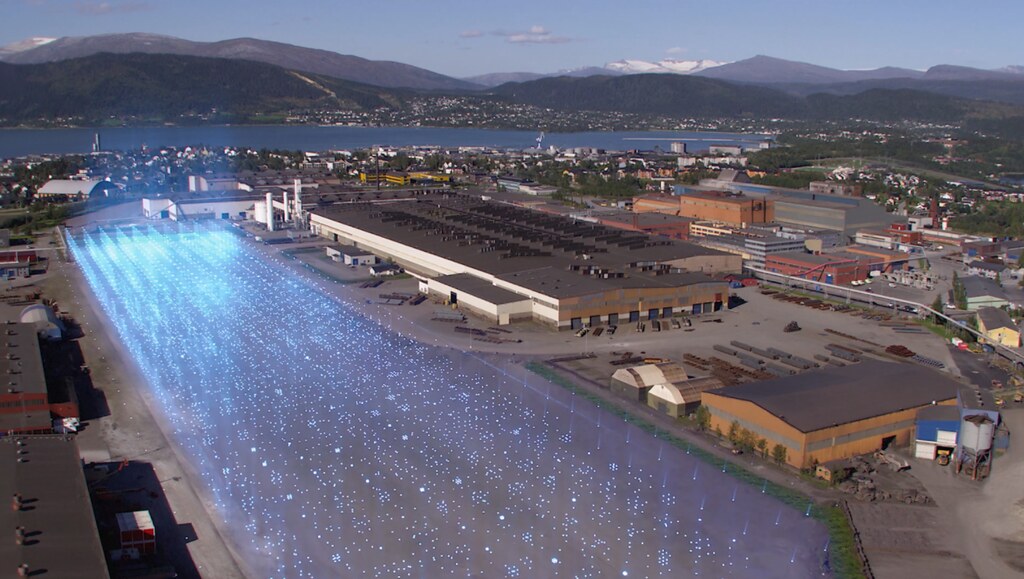 We are known for our industry, renewable energy and our strategy for sustainable development. One of the main goals for our industry, is reducing CO2 emissions and taking steps towards a more sustainable future.
Investing in the ecosystem for green batteries in the Rana region, is an investment in the future. We can offer a reliable and modern infrastructure, access to water and renewable energy, and an industrial culture with a reliable workforce.
FREYR is already developing environmentally friendly lithium-ion based battery cell facilities in Mo i Rana – and aim their competition-leading battery cells at the rapidly growing global markets for electric vehicles, energy storage systems and marine applications. Construction will start in 2022, and by 2025, Freyr is scheduled to have four factories up and running with a total of up to 1500 employees, all in Mo i Rana.
Why establish your battery industry here?
Low-cost green energy
Our region is known for its abundance of 100 % renewable energy, mostly from hydropower but also wind energy. The vision of the city of Mo i Rana is coming "Norway's green industrial capital".
98 % of the electricity in Norway comes from renewable energy sources – and in the Rana region your factory can be powered by 100 % renewable energy, and offer cost-effective power supply to run businesses with maximum efficiency.
Sustainable value chain
In our region, we have developed a blue collar- and engineer workforce, academic environment, good traditions for recycling, as well as a process industry that produces input factors that can go into battery cell production, such as silicon. We have natural advantages when it comes to green energy supply, such as hydropower and wind energy.
Industrial DNA
Mo i Rana is home to one of the biggest industry clusters in Norway with a highly skilled and efficient work force, enabling high levels of automation. Our rich industrial history and research based industrial competence is what we like to call our "industrial DNA".
The Nordic Battery Belt
We have an unique opportunity for cross-border cooperation, as the "Nordic Battery Belt" is emerging – from Vaasa in the east to Mo i Rana in the west.
Mo i Rana, Skellefteå and Vaasa, have all presented new detailed plans for battery establishments.
In the Rana region, FREYR plans to develop up to 43 GWh annual production capacity for battery cells by 2025, and to position itself as one of Europe's largest battery cell suppliers. The production facilities will be located in Mo Industrial Park.
In Skellefteå, Northvolt plans the company's first giga factory – with the capacity to produce 32 GWh of batteries annually in 2024, and the possibility of expanding to 40 GWh in years to come.
In the Vasa region, Geyser Batteries, a Finnish cleantech startup is offering its customers high-performance batteries built on its proprietary water-based electrochemical technology. Further, the company Johnson Matthey intends to build a factory in the Giga Vaasa area; a factory that will produce cathode materials for the battery industry.
Available Locations
The Rana region facilitate businesses, investors and talents to find suitable areas for new power-intensive industries.
Our assistance includes planning of all infrastructure, such as roads, water, drainage, transmission of energy, fiber networks and more. The Rana region has small- and large-scale sites, close to modern infrastructure, airport, railroad and deep-water quay.