Battery industries
The Ranaregion are the leading area within battery industry in Norway.
Freyr plans to develop over 43 GWh of battery cell production capacity by 2025 and 83 GWh by 2028 to position as one Europe's largest cell suppliers. Their Customer Qualification plant is almost done and the building of their first GIGA factory, GIGA Arctic, is underway.
The production will be located in the Mo industrial park, in Northern Norway. Here you'll find a highly skilled workforce and abundant, low-cost renewable energy sources in a crisp, clear and energized environment. FREYR seeks to create sustainable production materials for the lithium-ion battery industry by enabling development of production facilities for active materials in the Nordic countries, based on renewable energy.
Freyr is collaborate with European suppliers to develop supply agreements for active materials. European materials in general, especially from Nordic sites, are manufactured with lower CO2 emissions than in other regions of the world.
FREYR will require that suppliers certify the materials; that input factors are produced in a responsible manner outside conflict areas with respect to international labour standards and the environment.
Together with different partners within supply-chain, technology, equipment, production, services and research, Freyr is seeking to create a Nordic and European battery ecosystem
Thus, Freyr is looking for partners and companies that will support the development of the Lithium-ion battery supply chain, both upstream an downstream. Upstreams means raw materials and semi processed products – anode, catode and seperators. Downstream production means battery cells, battery packing, storage etc.
Process- and mining industry
Our industrial history is long and rich. Our future even more so.
Our region has a long history of process- and mining industry, reaching back more than 120 years. With a bedrock enriched with minerals and metals, waterfalls ideal for hydropower as well as clean, ice cold cooling water, Rana is a preferred region for many industries.
Process industry, power generation and mining industry are the characterizes the region.
Two thousand employees work in more than a hundred companies within Mo Industrial Park, generating a total annual turnover of 7 billion NOK and exports for over 5 billion NOK.
Mo Industrial Park aims to become a world-class industrial park, that creates value through a focus on environmentally friendly and energy-efficient services and solutions. The high level of experience and industrial expertise has been developed over many decades.
Today, the process industry in Rana produces manganese alloys, ferrosilicon, and reinforcement steel, delivered to both the national and the global market. Some of the actors are:
Celsa Reinforcement Steel – Norway's largest recycling company, recycles steel equivalent two Eiffel towers a week. The export market is mainly the Nordic region.
Elkem Rana – situated within Mo Industrial Park – produces over 90 ktons of ferrosilicon per year, an additive used in steel production. An important by-product from this production is microsilica, a high-valued product sold to the cement industry.
Ferroglobe Manganese Norway – producing manganese alloys with a capacity of 120 ktons per year. The main market for manganese alloys is steel production.
Rana Gruber – one of the largest companies in mining and iron ore beneficiation in Norway, with products based on natural mineral resources. Their mining story dates back to the 1800's. The iron ore is transported from their mining pits in Storforshei, then on their own railway to the processing facility by the Gullsmedvik harbour in Mo i Rana. Rana Gruber produces iron ore concentrates which are shipped to customers worldwide. Their products are typically used in steel production, water- and coal cleaning.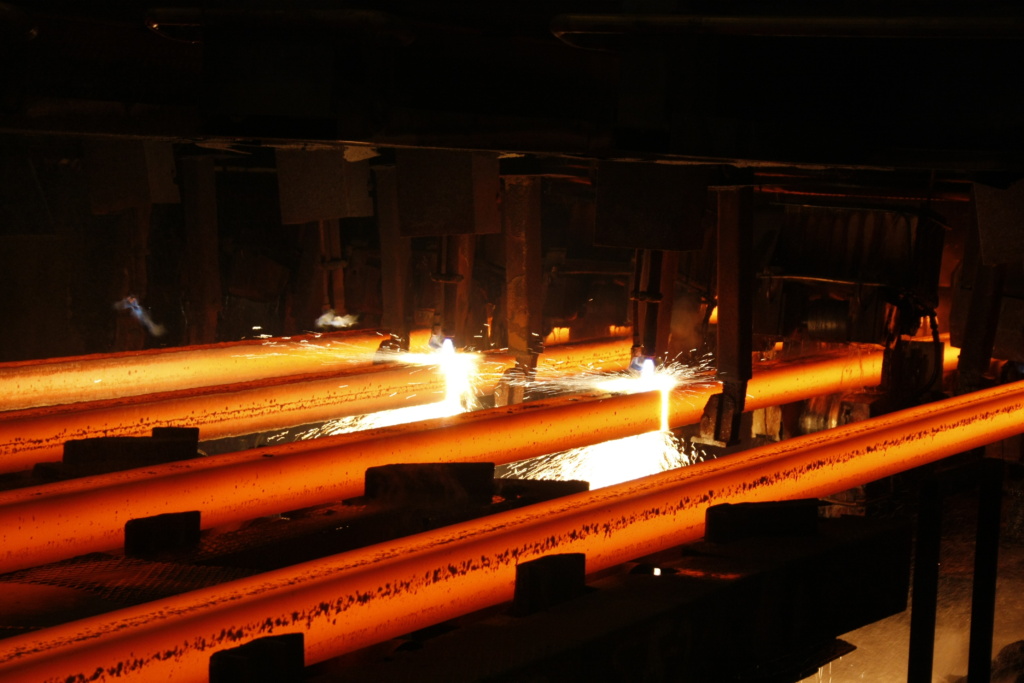 The process and mining industries demand specialized services, thus, several companies have established in Mo Industrial Park.
MOMEK Group started as a supplier of maintenance services to the local process industry and has become one of the largest service providers in Scandinavia for multiple sectors.
Miras was established to provide engineering, maintenance, and other industrial services, from a group of companies with over 60 years of industrial experience.
SINTEF Norlab, provides daily laboratory services for the process industry, located close to their customers in the industrial park. SINTEF Norlab is one of the largest companies that provides laboratory services in Norway.
The Rana region is built on a strong industrial culture with people that are used to work shifts, not afraid of the necessary change which drives development and create jobs when others are lost. The industrial park is built on collaboration, and there are several examples of business models where a biproduct from one company is used as a raw material by another. Together, the people of Mo i Rana create global value, and there is room for more companies within the 260 hectares of Mo industrial park.
Aquaculture
Our aquaculture industry is a success story.
With a leading seafood industry located in the coastal landscape, including business actors, innovation networks, coastal communities and a solid competence on production, our region runs the industry with success.
No doubt, the industry is of great economic and social importance. Marine-related industries export seafood for billions NOK every year, with major salmon exporters; Nova Sea, Lovundlaks, Kvarøy Fiskeoppdrett and Tommalaks making large contributions. Together, they produced about 70,000 tons of salmon and exported fish for about MNOK 5,000 in 2020.
Most exports in Lurøy comes from the sale of fish, primarily aquaculture.
In fact, the aquaculture industry dominates and accounts for 90 percent of value creation. In 2019, the seafood industry in Lurøy had a turnover of approx. 4.2 billion NOK and provided work for a great amount of people.
The region also have companies that supply the industry:
Akva Group produces cages and other equipment for fish farming.
Polar Circle Boats produces boats often used in the aquaculture industry.
Avanti Engineering, supplies technology for vaccination of farmed salmon.
Aquarius produces ingredients such as protein concentrate and fish oil, based on by-products from the pelagic industry and the whitefish industry, for use in salmon feed.
Atlantic Styro produces polystyrene boxes used to transport fish to the markets.
Both in Nesna and in Lurøy, there are maritime workshops and shipyards that provide services to the aquaculture industry. In Mo i Rana, there is also a service sector that provides auditing and advice to the aquaculture industry: companies such as PwC, BDO, Helgeland Revisjon, Advokathuset Helgeland and Nord Advokatfirma DA.
The OECD points out that the marine-based industries have a high growth potential and are crucial for solving challenges related to both food production and further growth. No doubt, the aquaculture industry in Rana region will be important in the future.